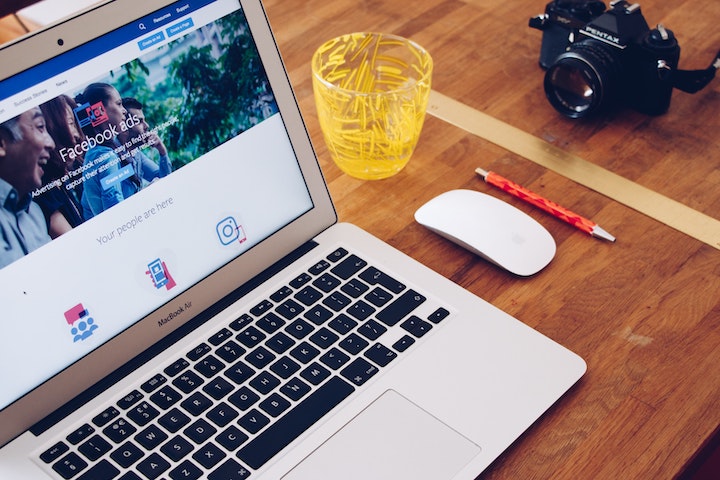 About Max
Max Lishansky is the Chief Marketing Officer of Outerknown. He was previously the CMO and Managing Partner of I Am Advertising, and Founder of Equity Media Holdings.
On July 7 2020, Max shared tips and tricks on Facebook Ads.
In this hour-long session, he covered:
How to run effective ad tests on Facebook

Managing your ad budget

What to do when your ads aren't working
---
Key Takeaways
Golden formula for ad spend: 3 times your average transaction value

Lookalike audiences are the way to keep your ads running

When creating an ad, think: What would it take for someone to stop scrolling and look at this ad?

Visuals are king on paid social media. It doesn't matter if you have good copy if your visuals don't stop people in their tracks.

Best metric for ads on paid social media is conversion

Raising ad spend slowly can sustain your ad growth longer than if you drastically raise it within a day

Doing your creative in-house is better than outsourcing to an ad agency for early stage startups
---
Q&A
*The content below is taken directly from a live event we hosted with Max on July 7, 2020. We've paraphrased a lot of it to make it more readable for you.
What are some channels you've been exploring at Outerknown?
Facebook - it's the best tech to create custom audiences. 
But we use an omni-channel approach as well. For digital: Facebook, Instagram, Twitter, email marketing, and newsletters. We do some influencer marketing on radio shows and podcasts too.
For offline we use direct mail. Direct mail's great especially now, when email inboxes can be pretty cluttered. 
What's the best metric to solve on paid social media?
Conversions for Facebook and Instagram. Traffic might be worth a shot.
Try out conversion ads for 6 - 8 weeks. If it does not work, then consider switching to traffic ads. Reach ads aren't good for any startup. 
Should we cross-promote ads on Facebook and Instagram, or create channel-specific ads?
I used to create channel-specific ads. My Facebook Representative told me I shouldn't do that, to just let the algorithm figure it out. 
I then created Facebook-specific ads and Instagram-specific ads but there hasn't been much of a difference. It's worth listening to your Facebook Rep, but it's also worth trying it out for yourself and finding something that works for you.
What is the most important element for Facebook ads?
Image, definitely. It has the most real estate on the ad, so use that to capture attention. 
Your ad goal is to stop someone's thumb from scrolling. What would it take for someone to stop their thumb and look at your ad?
Surprisingly, not having any Call to Action button works on many ads I've put out, and beats the other ads with the CTA buttons. 
Do we need to use original photos, or are stock images ok?
Original content is more unique and preferred, but it's also harder to execute if you're doing it yourself.
Stock photos work better if you modify it. Crop it, or add colour blocks.
Think: what sort of image will make someone stop scrolling?
Take a beautiful stock image, then crop it in a way that's not so beautiful. You could also make a visual black and white, then make a section that pops with colour. The images with stark contrasts might make someone stop their thumb while scrolling.
How do you recommend a B2B startup to start a Facebook ad if they have no prior Facebook ads experience?
It's a lead generation game. Think about the decision maker you're targeting. How do you target the decision maker? 
Ideate on who the decision maker is, then target them on Facebook. Get 20 of these leads, call all of them, and see how many of them you can close. You'll know what your conversion rate is from ad to the lead, then lead to the phone call, and phone call to a close, and build on from that.
Is there such a thing as having too many ads on Facebook at once?
I'd recommend 2 at a time at most, like old school traditional A/B testing. If you upload too many, the winning ad might be a random chance - you won't know the metrics behind its success if it was random.
What's a reasonable amount of money to spend on ad exploration?
3 times your average order value.
If your product costs money, you should spend 3 times that amount per ad. You'll likely have more than 1 ad, maybe about 50 different ones with varying images or copy. For every ad you test, a good rule is to spend 3 times that transaction value.
If your product doesn't cost money yet, you'll have to monetise at one point. Think ahead; when does the monetization come in? What's the value per new user at that point? Guesstimate what that amount is, then use the same formula -- spend 3 times that amount. 
If your ad is working well, should you keep using that ad, change it up, or try a new ad altogether?
Extend out your audience. Find an audience that is working well, and if after trying a few that's the only one that's working, create lookalike audiences. 
Get 5-10 lookalike audiences. Loop the 1 working ad around your winner audience, and split-test other ads on the other audiences to find a newer, better fit.
How long will a successful ad run, until results stop showing? 
It depends on the target audience. An ad that only targets about 20,000 people specifically in the US will run out fast. Maybe it'll run for 2 to 3 weeks and then survive for maybe 2 to 3 more weeks, but it would have run its course after.
If you have a target audience in the 1 to 2 million range, it'll run for a while longer. Lookalike audiences can run on its own, but if it's a closed audience, it could run for maybe up to 9 months pretty well.
If you're just starting to test, go after a small audience and test the minimum dollars. The smaller audience would probably convert better as they are so targeted. Once you want to scale, start finding a million people audience at minimum for longevity on the ads.
Would successful lookalike audiences ever run out?
Lookalike audiences could grow and last forever. This is because every new conversion will feed back into your lookalike audience. This will help you get conversions every single day.
Custom audiences are a little different - they will run out. 
An ad drives a lot of web traffic but not conversion. How do you determine if the problem is the target audience, or the landing page?
Look at the landing page first. 
Eliminate friction to conversion -- if it's an expensive item, perhaps remove the price from the site because if this high price tag is the first thing you see on a landing page, it can be quite a turn off. 
If there's a form, identify the minimum amount of information you need the customer to fill in. For example, reduce 15 information fields down to 5. And try removing things you don't absolutely need, like phone number or address.
If the friction has been eliminated and the audience is still not converting, then the problem would be the audience. If you captured the right audience, they should convert. 
50% email capture rate is a good benchmark, anything less than 40% is not good. 
What's the best way to scale an ad or ad set that is performing at a comfortable rate?
Slowly raise your spend.
Let's say you're spending $1000 a day and there's positive returns. If you increased from $1000 to $5000 in a day, and the results suddenly dropped, there's a chance the algorithm kicked into overdrive and placed your ads everywhere without much returns, which is not in your best interest.
Raise between 10 - 20% every 2 to 3 days. Once the results start to deteriorate, revert the ad spend to what it was the previous day. If you hit some level of scale, find a similar audience and test ads on that audience, while still raising your winning combo by 10-20% every 2 to 3 days. 
What are your thoughts on creative? 
The more the better. No one can come up with too many creatives.
What are your thoughts on startups working with ad agencies?
If you have to look for an agency, look for one that focuses on direct response and performance. Interview a few different ones and let them tell you that they're focused on direct response and performance. 
In-house is always the way to go as you'd get better performance that way. If it's too expensive for a startup to afford, you can always find time to learn!
What qualities should we look for in an in-house performance marketer?
Being data oriented is the most important.
They should value data, track it and understand different KPIs. Their ability to split-test and understand why it's important to do so is also important.
Should we hire a separate person who is focused on creative?
The data person can be creative enough. If they're really data minded, they can split-test enough times and find different ways to make the creative work. 
An in-house creative person is a nice to have, but not a necessity, especially if you're in the early stages.
What's an example of a crazy tactic that has worked for you?
I had a breakeven ad. It's not the best performing ad, but it's not doing badly enough for me to stop the ad. I duplicated this ad 3 times -- same ad set, same targeting, same copy -- and let it run for a week.
The CPMs were all very different for no reason. 1 out of these 4 ads took off and performed really well. Another 1 out of the 4 was significantly worse.
I paused the worst and average performing ads. Now I have 2 ads -- the first original breakeven ad, and the ad that's doing really well.
The only conclusion I have is that these ads were sent down different funnels on Facebook; some sent more to right sidebar placements than Audience Network placements, for example. The breakeven ad might be going down a different placement path, which was why it wasn't doing so well. 
Tip - Test many different ads, and duplicate the one that's working. Though this can be very counterintuitive, you might find better performing ads when you run more tests.
Watch the full webinar here.
---
About The Author
Chloe Tan is a Portfolio Associate Intern at Hustle Fund. Born and raised in Singapore, she got her Diploma in Media and Communications, which then led her to previous stints at a creative agency, Airbnb and YouTrip. She's awesome and here's her Twitter.