Kevin Lee and Kevin Chan are co-founders of immi: a healthy instant ramen startup. 
They had quit their jobs, raised money, and were building the business when something terrible happened.
The pandemic hit.
For over a year, the co-founders couldn't ship a single product because of supply-chain issues. They couldn't access key ingredients for their ramen.
And since they couldn't ship any product, they couldn't sell any product. They had no revenue coming in, and there was nothing they could do about it.
They had to wait.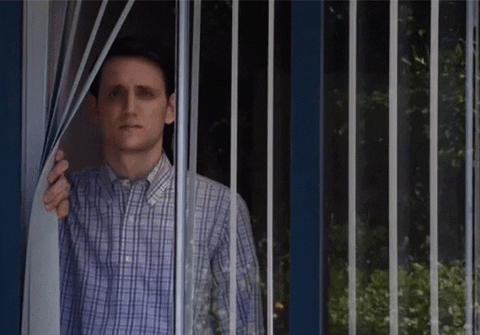 Now, most startups would die if they couldn't generate revenue for months and months.
But the Kevins were different. They cut costs to survive the drought. 
More importantly, they spent that time building their audience.
So when they were finally able to launch immi, they quickly sold out of their product to the audience they spent an entire year cultivating.
How did immi build such an engaged community without a product?
I interviewed Kevin Lee to find out. He told me they focused on two main things:
Building an email list

Creating an engaged community
35k email subscribers in 8 months
Kevin knew the supply-chain issues were out of his control, so he focused on what he could control: building an audience. 
He didn't know what marketing strategy would work. The co-founders brainstormed a hodgepodge of ideas and prioritized the ones they'd try first. 
Reddit
Kevin set up a slack alert to scrape all of Reddit and Hacker News for keywords like "low-carb noodle" or "keto noodle." He would then click onto the subreddit and join the conversation, sharing a similar pain along with a landing page for immi.
The landing page was a basic Shopify design to collect email addresses.
Some of his responses didn't do anything. Others brought in a few subscribers. But one well-placed Reddit comment went viral, and brought in 600 subscribers.
YouTube
Kevin created crazy recipe videos and posted them on YouTube.
Afterward, they'd turn the videos into gifs and share them on different subreddits. Every week, their posts would make it to the front page of the /r/cooking subreddit or niche groups like /r/keto.
Reddit and YouTube combined brought in the first 7,500 email subscribers.
Facebook ads
Back then, the immi team acquired an email subscriber for 23 cents (these days, it'd be between $1 - $1.50). The videos they made on YouTube served as Facebook ad videos. 
They spent around $15k on FB ads, acquired a few thousand email subscribers, and learned how different audiences reacted to their products.
What didn't work
They wrote a few unique blog posts, but none went on viral on Reddit.

They started a podcast and released five episodes before running out of content. It didn't attract new customers but did connect them with other food founders.

They acquired the @ramen TikTok account and built it to 80k followers. Later they were banned because the original account creator got caught by TikTok for squatting on several 5-letter usernames.
Their takeaway? There is no silver bullet. Only continuous experiments. 
You have to do things that don't scale, especially in the beginning. When you find some winners, double down. 
Build an engaged community
Kevin noticed that most brands only build an email list, and he felt this approach was too one-dimensional.
Instead, Kevin imagined a place where the business could talk to customers, the customers coud engage with the biz, and where customers could talk to each other.
This started his quest to create a community of ramen lovers.
Step one: Meet the people where they are
Kevin personally reached out to some of the subscribers he acquired from his Facebook ads.
He wanted to know who was interested in immi and why.
To his surprise, many customers weren't young Asian-Americans who grew up eating ramen. They grew a big following of women over 50 from all across the United States.
So while Kevin was tempted to start a community on Slack, Discord, or Telegram, he knew much of his audience wouldn't be active in those spaces.
This data point led their team to build a community on Facebook instead.
Step two: Share what it's really like behind-the-scenes
Kevin didn't have a grand plan. He didn't have a content calendar of scheduled posts like most marketers recommend.
He wanted to be more genuine.
Instead, the immi team shared what they were doing behind-the-scenes… and not on any particular schedule. For example:
A photo of the bowl of ramen they were eating

A video of the team in the kitchen making a new batch of noodles

A video of them driving to a food conference to meet other founders
One of their most engaged posts wasn't ramen related at all. It was when Kevin Chan got married.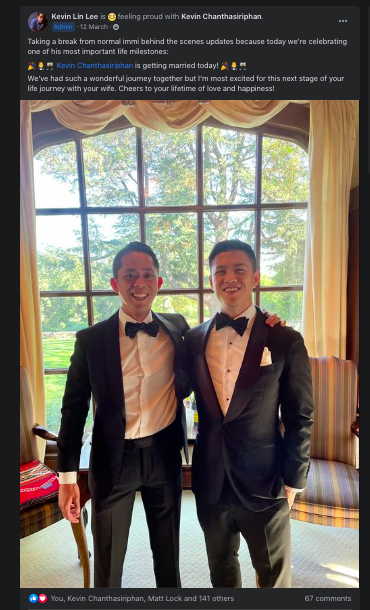 These updates depicted the founders as two regular humans living their lives while building a company because, well, they were doing exactly that. 
Over the course of a year, their audience began to feel like they were building the company with them.
Step three: Get your members involved
When the team finally released the product over a year later, 40% of sales came directly from their community of 3,800 people.
Only 10% of sales came from their email list.
Beyond the financial support, members lifted immi up across the internet.
Members fought trolls in the comments of immi's paid ads

Members troubleshot errors in the checkout process

Members sent testimonial videos and photos of them with the immi product

Members gave honest feedback on flavor, taste, price, and more
Kevin and the team talk to their community at large and privately on a daily basis. 
Even though the community is scattered across the country and have only ever met online, they are invested in immi's success and feel like they are part of the team.
The takeaway?
Don't let things out of your control stop you from making progress.
Focus on what you can do. Build your audience – both an email list and an active community – so that when you are ready to launch, you'll be on your way.