When you think of a company being acquired, you probably think of a giant corporation absorbing a small startup. Or maybe you imagine a team of lawyers sifting through piles of paperwork to formalize the merger.
You probably don't immediately think of Craigslist.
But that's how Robin Zander sold his business - to strangers he met on Craigslist.
How to sell a business on Craigslist
Robin owned a cafe in San Francisco, which he grew from 0 to 15 employees in just 2.5 years.
At that point, he believed he had grown the business enough to see a big return on his initial investment.
So, he decided to see if there were any buyers for Robin's Cafe.
Robin didn't know how to sell a business, so he did what anyone would do… he Googled it.
He discovered business brokers for hire who could lead the entire process. But Robin didn't want to fork over 10% of his business if he didn't have to.
Then, on the second page of Google, he saw posts on Craigslist displaying restaurants for sale. 
So, Robin decided to give it a shot. 
He created a free posting, and shared photos of his cafe, menus, and the story of what made his cafe so special.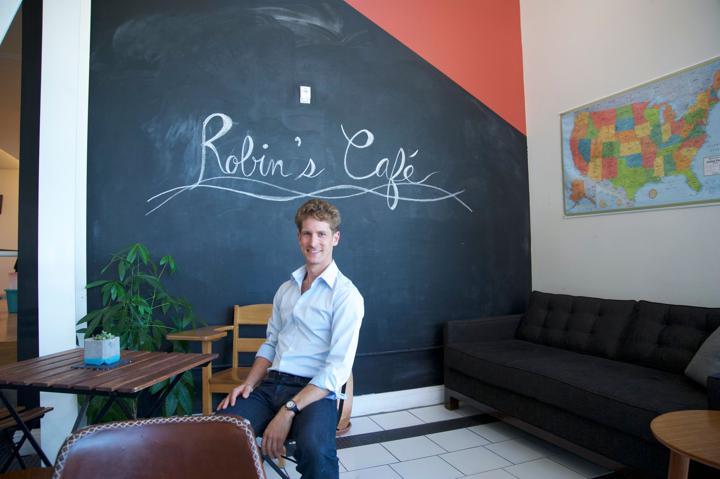 Five people responded to the ad. Eight months later, Robin sold his business to a mother and son duo for a hefty profit.
This was a HUGE win. 
But after selling the cafe, Robin realized he had made a mistake.
He didn't regret selling his restaurant. 
He regretted not doing everything he could to double or triple his valuation.
Because the best thing about his cafe wasn't the coffee or the avocado toast.
The best thing about his cafe was the culture behind the counter. 
Had he invested more into digital storytelling, he believed the business would have sold for a lot more.
Why is "digital storying" so important?
As any founder knows, running a business take a LOT of time.
So even though Robin had an active community of 10,000+ email subscribers and hundreds of followers on Instagram, he didn't have the time to share content with them while he was running his cafe.
He was too focused on the day-to-day operations, like plumbing, inventory, hiring and firing and everything in between.
But after he sold the business, he realized that focusing on digital storytelling could have helped the cafe in two ways:
Grow revenue while he owned the business
Increase sale price during negotiations
Why? 
Because digital storytelling helps customers connect with a brand.
It allows customers to feel they are a part of the brand's culture, which turns them from occasional patrons into brand ambassadors.
And when a business has a loyal, trusting customer base, the business is more valuable to potential buyers.
Act 2: Robin sets out to change the world
Once Robin realized his error, he became obsessed with helping founders avoid making the same mistake.
He launched Zander Media to help startups and VCs capitalize on their own brand's stories.
Since launching the company in 2019, they have helped:
Sequoia

 launch their "Total People Investment" campaign (a huge revenue driver) with a video that Zander Media planned, wrote, and filmed with a cast and crew of 70 people.

 

Philz Coffee

 launch an ad about the mobile experience of ordering grab-and-go coffee. During the pandemic, the mobile app became crucial to maintaining the safety of Philz employees as well as the caffeine habits of Philz customers.

 

People Leader Accelerator

, 

Startup Experts

, and 

Real Talk

 launch their brand and story from scratch, giving them the brand presence they need to attract the right customers.
"People Leader Accelerator wasn't even a business when I started working with Robin! I don't know where I would have started with branding, website and eCommerce without Robin and his team. I can trust Robin, know he will steer me well, and help me get the support I need."  
-Andrew Bartlow, founder of People Leader Accelerator
By investing in digital storytelling, these businesses can attract more customers, raise more money, and sell their business for a higher valuation.
Robin has found his new mission to help organizations build their brand and tell their story. 
Get in touch 
Most founders are too busy with HR and fundraising to be thinking strategically on how to tell their story for maximum result.
This is where Zander Media comes in. 
They work with your existing brand to build assets like videos, websites, and more. They can even help you create a new brand from scratch.
Robin and his team are offering anyone in the Hustle Fund community a free 45 min. social media & marketing consult. 
Interested? Email Robin to learn more: robin@zandermedia.com.
Until next time,
Tam "Once Upon a Time" Pham